Statutory Compliance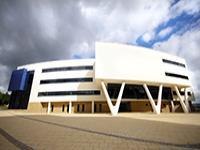 The Health, Safety and Compliance Manager, ensures that the University meets its legal requirements with reference to the myriad of statutory regulations.
Should you have any questions concerning what is outlined below please contact the Health, Safety and Compliance Manager who will be happy to assist.
In General
The Health and Safety at Work Act 1974 (HSWA 1974) is set out to provide a safe working environment for all employees. Every item of equipment in use is covered by some form of legislation, depending upon the hazard and level of risk. Any item that poses a serious risk of danger to personnel is covered by statutory regulations which set out minimum standards for examination and testing. Statutory Compliance is a legal requirement and the Health, Safety and Compliance Manager provides service to operational areas owned or controlled by the University.
Operational principles
To ensure compliance with regulations under HSWA 1974 and all relevant legislation.
To ensure the safety of students, staff and visitors to the University.
To maintain accurate records which are held on file for a minimum of 5 years.
To provide the University with the ability to be able to demonstrate due diligence to relevant authorities.
Maintain statutory registers.
What is tested and when?
Pressure Systems

All pressure equipment working at over 0.5 bar is covered by the Pressure Systems Regulations.

In the University this covers steam, compressed air and relevant gases. All items of equipment must be entered into a Written Scheme of Examination (WSE) and, once evaluated, some equipment can be excluded through design or by not posing a danger. This assessment must be carried out by a competent person with the minimum qualification requirements.

The University in conjunction with our insurers, maintains a WSE which contains information regarding some 220 items of equipment. These items are inspected, at periods set out in the WSE, to specified procedures. Any items excluded from inspection must be placed in to the WSE before it can be excluded - details why exclusion from examination are appropriate and are clearly documented.

Lifting Tackle and Lifting Equipment

Lifting Operations and Lifting Regulations 1998 (LOLER) covers all lifting equipment including: -

Goods and Passenger Lifts - the performance, availability and safe operation of goods and passenger lifts are continuously monitored
Slings
Lifting beams
Cranes
Lifting eyes
Eye bolts
Chain blocks
Winches

These types of equipment require either a WSE or inclusion in the lifting register. The types and periodicity of inspection are governed by the category each item falls in to - either lifting tackle or lifting equipment. Some items may require additional examination due to usage or age. There are over 200 items of equipment on the University Lifting Register
Fire fighting equipment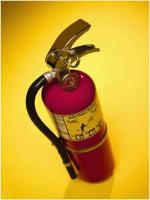 Inspections, examinations and servicing are covered by specific legislation in the Fire Precautions Act. The register, a computer based database, is maintained by the Directorate of Estates and Facilities. Inspection and testing of the emergency lighting is carried out monthly by external contractors whilst the fire alarms are tested weekly by the Day to day maintenance - CSG . Fire extinguishers and dry/wet risers are visually inspected weekly by the Campus Support Officers and serviced annually by external contractors.
Other areas of operation

Asbestos Register - as required by the University and legislation.
Fire Risk Assessments - for all University buildings.
Legionnella Risk Assessment - for all water and ventilation services in all University owned buildings, documented to comply with current legislation.
Permit to Work - issued to internal staff and contractors prior to them commencing "hazardous" work.