Carbon, Energy and Water
The Carbon and Energy Reduction Officer provides expertise in the delivery of the University's carbon management/energy conservation programme with the objective of reducing utilities expenditure and cutting carbon emissions within the context of Estates and Facilities, Property Services.


Carbon
Carbon Management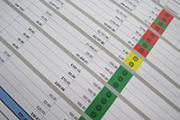 The University's aim is to reduce its carbon emissions by approximately 30% by 2020.
The University of Huddersfield is committed to responsible Carbon Management and will aim to increase energy efficiency and reduce carbon emission throughout all its premises, plant and equipment, wherever it if financially viable to do so.
To achieve this ambitious target we have a Carbon Management Committee located under the Sustainability section of the contacts webpage and we have developed a Carbon Management Plan which can be found within the policies webpage.
This document is an on-going piece of work, which we will be constantly reviewing, modifying and updating to allow us to monitor our progress against targets.
Carbon reduction commitment (CRC) energy efficiency scheme
The CRC Energy Efficiency Scheme is a mandatory UK scheme aimed at improving energy efficiency and cutting carbon dioxide (CO2) emissions in large public and private sector organisations. These organisations are responsible for around 12% of the UK's CO2 emissions
The scheme aims to encourage organisations to develop energy management strategies that promote a better understanding of energy usage.
The University of Huddersfield meets the qualification criteria, which are based on how much qualifying electricity they consumed and are required to participate in CRC. As a participant we are required to monitor and report our energy and surrender allowances equal to our CO2 emissions.
The Environment Agency administers the CRC scheme for the whole of the UK.
Energy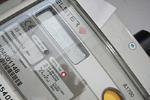 ‌The University spends approximately £2million pounds a year on energy to light, heat and cool, to provide a comfortable working environment, run equipment and provide water to its campus buildings. With rising future energy costs the University's energy costs will increase.

We all know that the use of finite fossil fuels to produce energy is not sustainable and is damaging our planet.
That's why the University is working hard to reduce energy consumption, and increase efficiencies.
What the University is doing
Developing the University estate by designing any new buildings to be as energy efficient as possible with use of natural resources such as daylight. Investing in future improvements in energy metering and energy data management systems for monitoring, targeting and reporting. Investing to save in retrofit projects such as variable speed drives, boiler replacements, installing low-energy lighting and plant replacement.
How you can help
Lighting ‌
Switch off lights that are not needed, even if you are just leaving a room for a few minutes. It's a myth that switching fluorescent lights off then on again uses more electricity than leaving them on all the time.
Make maximum use of daylight by opening blinds fully and switching off lights when natural light is bright enough.
If possible don't switch on all the lights when only a few are needed.
Computers and monitors
Switch off your computer screen when leaving your desk for more than a couple of minutes
Turn off your computer completely if you are leaving your desk for more than an hour, for example when you go for lunch or to a meeting.
Screen savers do not save energy – instead apply built in power save settings. Set up your computer so that the screen goes to standby after 5 minutes
After shutting down your computer, remember to turn off your monitor as well. Make sure the monitor power light is off – otherwise press the power button to ensure it is completely off.
Contact IT support if you need assistance it.support@hud.ac.uk.
Electrical equipment
Take responsibility for switching off printers and shared electrical equipment overnight and at weekends and holidays.
For items that are not used every day, only switch on when needed then switch off straight away.
Don't leave appliances on standby - make sure they are powered down fully or switched off at the plug. Some appliances still use a quarter of their normal power in standby mode. Think TV's, and AV projectors and sound systems in lecture theatres.
Avoid leaving mobile phones and laptops on charge unnecessarily. Unplug chargers when not in use, as they still consume power even when plugged in but not being used.
Activate energy saving features on items like printers, photocopiers and fax machines.
Look for energy efficient equipment when purchasing.
Switch fume cupboards off when they are not in use
Heating and cooling
Dress for the weather
Turn your radiators down before you open a window.
Ensure radiators and heaters are not obstructed or covered by anything.
If you think the heating or cooling is a problem in your area report it to the Estates Helpdesk at estates@hud.ac.uk or ext 2550 as there may be a fault. Don't just open windows.
Please do not bring in and use your own portable electric heaters.
Report windows and doors that do not seal correctly or if there are any cold draughts from windows or doors.
Around campus
If you are able, take the stairs and not the lift
Report any issues you see on campus to the Estates Helpdesk at estates@hud.ac.uk or ext 2550 if you cannot resolve the situation yourself
Water
How You Can Help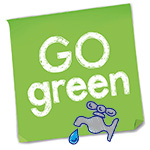 Do not leave taps running after use
Do not leave laboratory taps running after use
Do not leave water running from equipment when not required
If you spot a leak, a dripping tap or a constantly flushing urinal, report it as quickly as you can to the Estates Helpdesk at estates@hud.ac.uk or ext 2550.