Fairtrade Fortnight 2017
Fairtrade at the University
The University of Huddersfield and its Students' Union were awarded Fairtrade status in 2009. Our Fairtrade accreditation is one of the ways in which the University demonstrates its commitment to international development, sustainability and making more socially responsible purchasing choices available to our students, staff and visitors.
What is Fairtrade?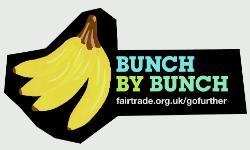 Fairtrade is a growing international movement, which aims to alleviate Third World poverty by ensuring that producers in developing countries get a fair deal for their products.
Fairtrade is about fairer prices, decent working conditions, local sustainability and fair terms of trade for farmers and workers in the developing world. The Fairtrade mark guarantees a price that covers the cost of production, a social premium for producer groups to invest in business or community development and long term trading relationships which provide real security.
By purchasing products with the Fairtrade mark you can play a significant role in improving the trading conditions of the world's most disadvantaged producers.
How do we support Fairtrade?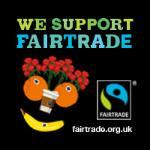 ‌
‌The University achieved Fairtrade status on 17 June 2009, after meeting a number of criteria set by the Fairtrade Foundation. We continue to champion Fairtrade in the following ways:
The University has adopted a Fairtrade policy. This can be found within the policies webpage.


A wide range of Fairtrade products are available from outlets across our campuses, including all restaurants, cafes and shops, plus selected vending machines.

We use Fairtrade ingredients to create dishes for our Fairtrade menus.

We serve Fairtrade refreshments at our meetings and events – all tea, coffee and sugar provided by Hospitality Services is Fairtrade. Further products, from Fairtrade juices and snacks to full Fairtrade buffets, are available on request.

The University and Students' Union organise Fairtrade events throughout the year, such as Fairtrade Fortnight, as part of their ongoing campaign to raise awareness of Fairtrade and increase consumption of Fairtrade products on campus.

The University's Fairtrade Steering Group meets regularly to discuss how we can promote Fairtrade and increase consumption of Fairtrade products on campus, actively working to maintain our Fairtrade status.

The University is working in partnership with Kirklees Council on the wider campaign, launched at the University in 2009, which has secured since 2011 Fairtrade town status for Huddersfield and Fairtrade Borough status for Kirklees.
The University's Fairtrade Policy is available here.
The University's Fairtrade certificates are available here.
How can you support Fairtrade?
Try Fairtrade – when you see Fairtrade marked products in University outlets.

Ask for Fairtrade products – where we can successfully sell these products we will.

Promote Fairtrade – introduce people to Fairtrade at the University.

Join in – take part in our Fairtrade events and promotions throughout the year, such as our Fairtrade Fortnight celebrations which take place every February.
To find out more about the Fairtrade Foundation visit www.fairtrade.org.uk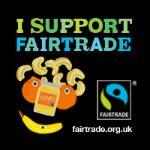 ‌‌