Training for Disability, Mental Health and Student Wellbeing
If you have a specific issue you want to explore further, the Wellbeing and Disability Service will work flexibly with Schools and Services to tailor specific training arrangements. In addition to the scheduled sessions (advertised under our Supporting our Staff to help Students with Wellbeing and Disability Issues Theme), they can offer briefing sessions, question and answer sessions, attendance at existing staff or team meetings, etc. to inform:
Dealing with disclosure and confidentiality issues
Inclusive practice in teaching, learning and assessment
Practical ideas for supporting students
The role of the Disability Co-ordinator
Supporting student wellbeing
Understanding mental health issues
When to refer a student for support
What is a reasonable adjustment in the Equality Act?
Working with students that have a disability
Working with students that have Autistic Spectrum Conditions (ASC)
Working with students that have Specific Learning Difficulties such as Dyslexia, Dyspraxia etc.
Supporting Transition into University and Out to Employment
Encouraging the use of Accessible Technology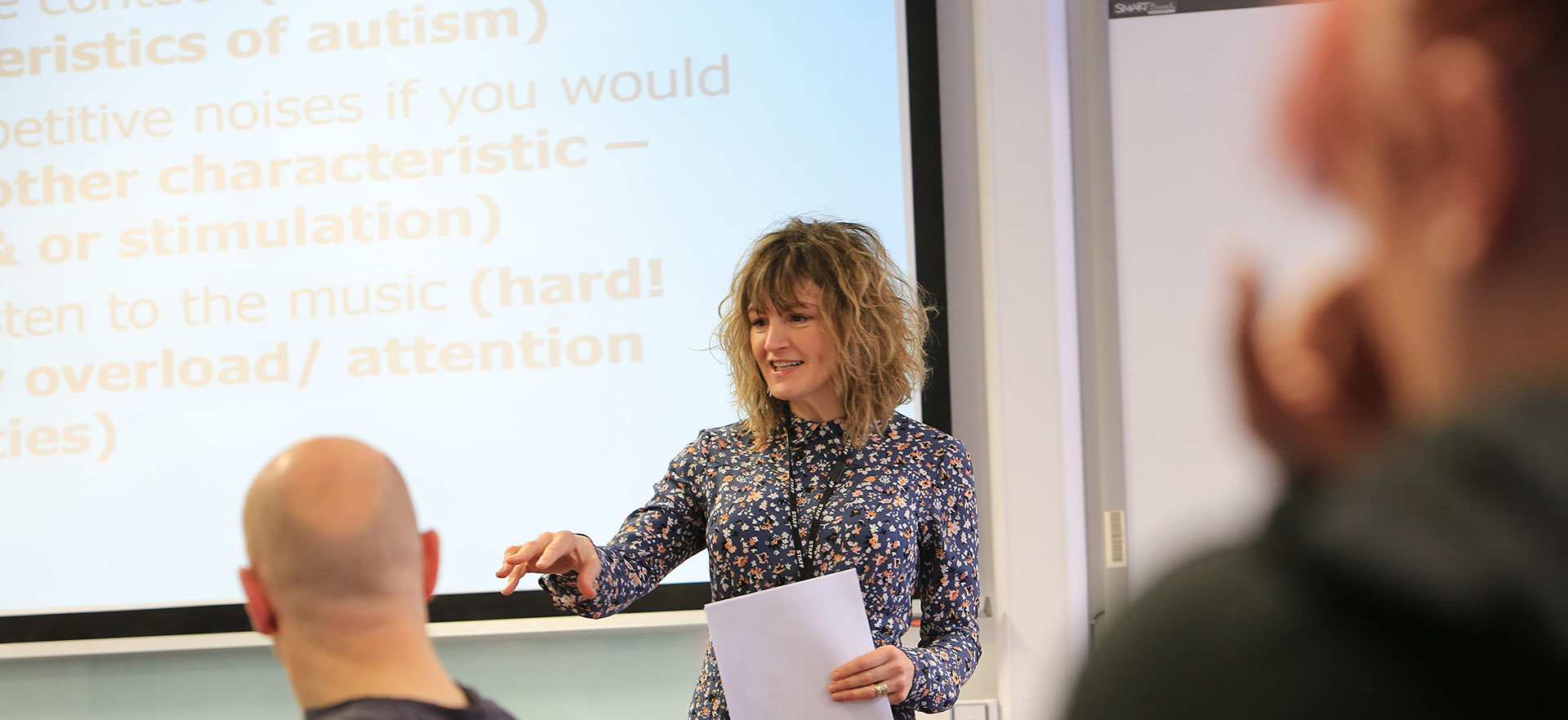 Interested? Please get in Contact …
Please get in touch to talk about your training requirements: Dr Gary McGladdery (Disability and Inclusion Manager): G.Mcgladdery@hud.ac.uk or phone ext.1831, or Sharon Morgan, (Senior Disability Adviser and Projects Coordinator) S.morgan@hud.ac.uk, or Emma Carpenter (Wellbeing Manager), E.Carpenter@hud.ac.uk phone ext.1120, or Lynsey Gray L.M.Gray@hud.ac.uk ext.1350.