Message From Our Vice-Chancellor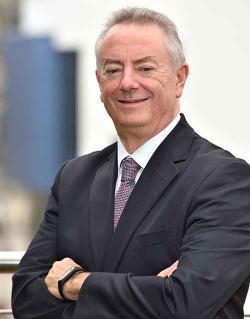 Welcome to the People and Organisational Development webpages which have been designed to enable you to easily navigate our staff learning and development opportunities.
The extensive opportunities presented on these webpages have been designed to support colleagues in enhancing their knowledge and skills. As you are no doubt aware, the Higher Education sector is facing yet more challenging times, and we have some ambitious targets in our new 2025 Strategy Map. Our People and Organisational Development team is committed to assisting you to manage these changes effectively and productively.
The People and Organisational Development team continues to provide a wide range of support to Schools and Services. A new thematic approach (directly aligned to our 2025 Strategy Map) will further enhance the provision and increase the choice of development opportunities on offer. Further information about who supports your School or Service can be found on the welcome page.
Following my attendance at the 2017 Chartered Management Institute (CMI) President's dinner, I began to ask the question 'what gives us the right to lead?' and put myself through the CMI's Chartered Manager process. Having reflected on this positive experience, I asked my Executive Team and 83 most senior managers do the same. We have developed a unique long-term partnership with the CMI, which has gained much recognition within the HE sector and beyond. We are now driving an ambitious objective: 100% of our leaders and managers being awarded Chartered Manager status. This will be achieved through a mixture of Management and Leadership programmes delivered in-house, combined with a reflective application process (around managing staff and change) to attain chartered status. We will be the only organisation in the world to achieve this.
Going forward, and as part of our innovative and progressive University, the People and Organisational Development team will continue to enhance their collaborative working, both with colleagues across our University and also external partners. This is to ensure our provision is at the forefront of the latest thinking in people and organisational development.
We have an excellent People and Organisational Development offering, and I urge you to take advantage of the opportunities afforded to you. If you do not see the development opportunity you are looking for, then please contact the People and Organisational Development team with any ideas you may have for developing our provision even further.
Professor Bob Cryan CBE DL CMgr CCMI FREng
Vice-Chancellor and Chief Executive