Technicians Commitment
What is the Technicians Commitment?
Our University signed up to the Technicians Commitment in 2019. The Technician Commitment is a University and research institution initiative, led by a steering group of sector bodies, with support from the Science Council and the Technicians Make It Happen campaign. The Commitment aims to ensure visibility, recognition, career development and sustainability for technicians working in higher education and research, across all disciplines. Universities and research institutes are invited to become signatories of the Technician Commitment and pledge action against the key challenges affecting their technical staff. For more information, please click here.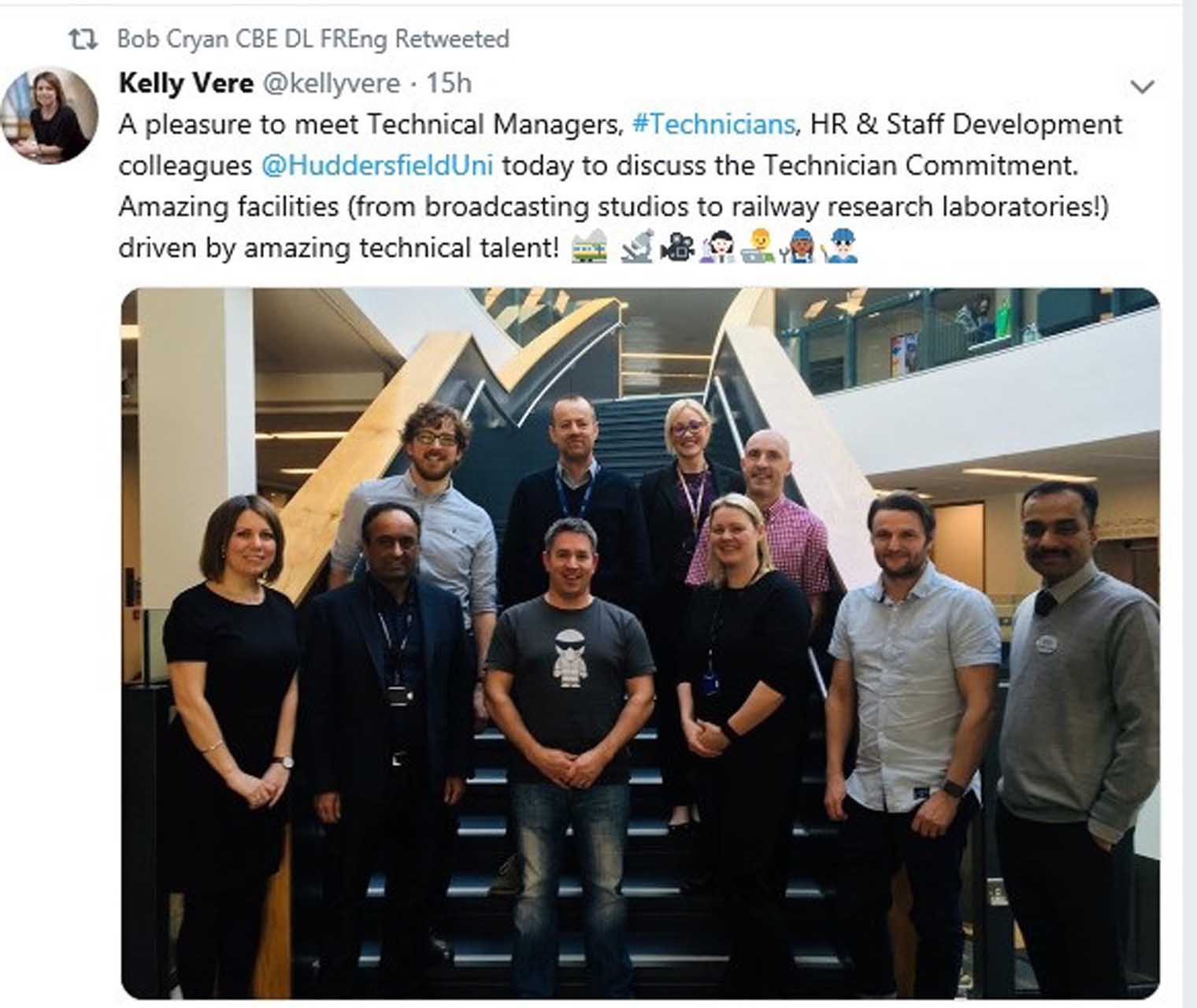 Interested? Please get in Contact …
If you would like to know more about the Technicians Commitment, please contact your School or Service Technical Lead, or email TCSG@hud.ac.uk.