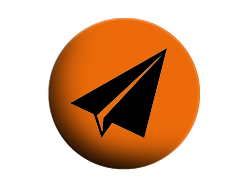 The University of Huddersfield continues to promote their academic community approach to welcome their new students, rejecting traditional induction techniques. Flying Start provides an immersive, educational experience for new first year undergraduate students in the first two weeks of the academic year; it is active, engaging and subject specific. It builds on existing research which identifies social and academic engagement between peers and with staff as significant for retention, achievement and belonging.
Flying Start is less about provision of practical information, rules and regulations, which are often central to the induction week, but integrates subject excitement with active tasks to encourage the early development of an academic community and a model for embedding study patterns early. Key principles include stimulating excitement about the subject, developing relationships with academics and peers to produce a sense of academic community, encouraging students to work with new people, developing habits of full-time study.
For further information about the paper plane please click this link to the iPark page.
Flying Start project lead is Jane Wormald: j.wormald@hud.ac.uk