Scopus and SciVal
The University has invested in a range of database from Elsevier, which are available across the institution. The resources include Scopus, ScienceDirect and SciVal.
SciVal

SciVal is a benchmarking tool that provides quantitative analyses of team or researcher performance, complementing the peer-review approach
Scival can be used to help address the following challenges:
Make informed decisions regarding recruitment, retention and promotion
Assess team and researcher performance across a flexible range of benchmarks and measures
Assign resources by applying quantitative metrics as part of the allocation assessment
Apply a wide variety of research indicators to guage return on investment
Simulate collaborative networks and what-if scenarios for cross-disciplinary and/or multi-national research
As a researcher, showcase your excellence to support funding and assessment exercises
Export and share the findings with other stakeholders
SciVal Access
The URL is https://www.scival.com/home
Create your own username via the "Register" option or use any existing ID for an Elsevier project.
Create your own password.

Scopus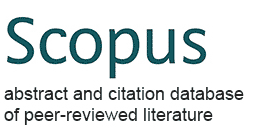 Scopus is the world's largest abstract and citation database of peer-reviewed literature.
Contains 46 million records, 70% with abstracts
Nearly 19,500 titles from 5,000 publishers worldwide
Includes over 4.6 million conference papers
Provides 100% Medline coverage
Offers sophisticated tools to track, analyze and visualize research
To see how Scopus can help you in your work see the Why Use Scopus? section.
Scopus is the easiest way to get to relevant content fast. Tools to sort, refine and quickly identify results help you focus on the outcome of your work. You can spend less time mastering databases and more time on research.
To get all the details see the Scopus for Academic Institutions webpage.
Scopus Access
The URL is http://www.scopus.com
Create your own username via the "Register" option
Create your own password

ScienceDirect
ScienceDirect is a leading full-text scientific database offering journal articles and book chapters from more than 2,500 peer-reviewed journals and more than 11,000 books. There are currently more than 9.5 million articles/chapters, a content base that is growing at a rate of almost 0.5 million additions per year.

Elsevier has digitized as much of the pre 1995 journal owned-content as possible, bringing articles from as far back as 1823 (The Lancet) to the desktop. Never has in-depth literature searching been so comprehensive and easy to find.
ScienceDirect Access
The URL is http://www.sciencedirect.com/
Create your own username via the "Register" option.
Create your own password.
For University-specific guidance see the A-Z List of Electronic Resources.