About Pure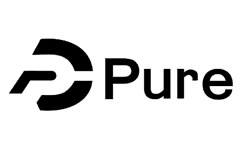 The University has implemented a new research information management system named Pure that will facilitate an evidence-based approach to our institution's research and collaboration activities, assist in the submissions to the REF assessment exercise and support day-to-day business decisions.
Pure is a web-based system that brings together data about research at Huddersfield. It captures a wide range of research related outcomes and activities and will promote the University's research to the wider community via a portal.
The main strength of Pure is that it organises content in a relational way i.e. it allows networks of links to be built between people, grants, publications, impacts and datasets. It is a rich and dynamic source of information on Huddersfield's research and underpins many of the University's processes including the submission to the Research Excellence Framework (REF). PURE is not just a central tool, it also supports departments in understanding their strengths and capabilities through engagement with and oversight of their data.
Pure is managed within the Research and Enterprise service.
For queries relating to research outputs, Open Access compliance etc, email: oa@hud.ac.uk or telephone us on Microsoft Teams using one of the following:
01484 256 794
01484 256 795
For all other Pure-related queries including activities, press/media, projects, impact etc, email pure@hud.ac.uk or telephone us on Microsoft Teams:
Who will have a Pure account?
A personal PURE account will be automatically created for all academic staff on a teaching and research or research only contracts. Support staff do not have a personal PURE account as standard.
You should have the Pure icon on your desktop if you are working on a networked computer or you can login to Pure here.
Please note that you can only access Pure via a networked computer on campus, via the Uni Wifi or if working off campus, via Staff UniDesktop or a VPN connection. This is due to data protection laws.


Data within Pure
PURE is automatically populated with data from three other University business systems:
Agresso (Finance)
iTrent (HR)
SITS (Students)
It synchronises with each of these on a nightly basis to bring in and automatically update content. Since this content comes in automatically it is not editable in PURE and any errors in data will be addressed and amended in the source system.