REF 2021 Code of Practice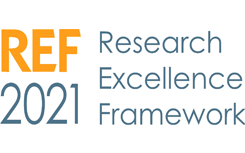 The Research Excellence Framework (REF) is the system for assessing research in UK higher education institutions (HEIs) and is carried out every six or seven years. The first REF took place in 2014 replacing the Research Assessment Exercise (RAE), and the next is planned for 2021.
The University makes an institutional submission to REF which is broken down into disciplinary units, known as Units of Assessment (UoAs).
Code of Practice for REF2021
Preparations for the next Research Excellence Framework (REF2021) are underway and the University has a Code of Practice which has been approved Research England. The Code addresses the following aspects of REF2021 preparations:
Identifying staff with significant responsibility for research (academic contracts)
Determining research independence (research only contracts)
The selection of research outputs for inclusion in the submission (including the voluntary, confidential disclosure of staff circumstances)
The Code applies to all members of staff in the University involved in REF2021, both those involved in the preparation of submissions and those who will be included within a submission.
Staff have the right to appeal against decisions made about their status.
In light of the impact of COVID-19, Research England issued further guidance in July 2020 which has prompted revisions to the REF Code of Practice. The revised version has been accepted by Research England in August 2020 and can be found below alongside a track changes version:
REF 2021 Code of Practice (with track changes)
Please send any comments or questions about this document to REF2021@hud.ac.uk.
For information on how your data is processed throughout the current REF lifecycle see - Fair Processing Notice for Staff Submitted to REF 2021
More information about REF2021 can be found on the funding bodies' REF2021 website, ref.ac.uk, or on request from REF2021@hud.ac.uk.