REF 2021 Code of Practice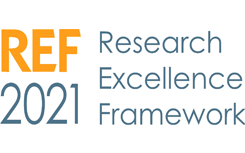 The Research Excellence Framework (REF) is the system for assessing research in UK higher education institutions (HEIs) and is carried out every six or seven years. The first REF took place in 2014 replacing the Research Assessment Exercise (RAE), and the most recent submission took place in 2021.
The University made an institutional submission to REF which was broken down into disciplinary units, known as Units of Assessment (UoAs).
Code of Practice for REF2021
The Research Excellence Framework (REF2021) submission was completed in March 2021. The University has a REF Code of Practice which was approved by Research England. The Code addresses the following aspects of REF2021 preparations:
Identifying staff with significant responsibility for research (academic contracts)
Determining research independence (research only contracts)
The selection of research outputs for inclusion in the submission (including the voluntary, confidential disclosure of staff circumstances)
The Code was applied to all members of staff in the University involved in REF2021, both those involved in the preparation of submissions and those who were included within a submission.
The final version of the Code of Practice can be found at
REF 2021 Code of Practice (Final Version)
The equality impact assessment for the staff identification and output selection processes can be found below:
REF 2021 Equality Impact Assessment
More information about REF2021 can be found on the funding bodies' REF2021 website, ref.ac.uk, or on request from REF2021@hud.ac.uk.