Sign Into Lync & Get Started
On the Windows taskbar, click Start, click All Programs, click Microsoft Lync, and then click Microsoft Lync 2010. When the Lync main window opens, if you see your name and your presence status, you're signed in.
2. Click the availability menu under your name, and then click your presence status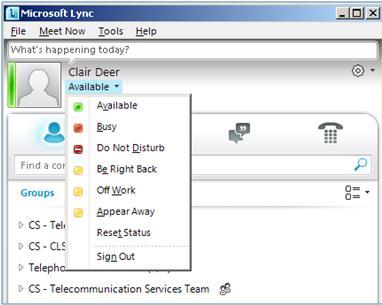 The following table describes each of the presence status indicators: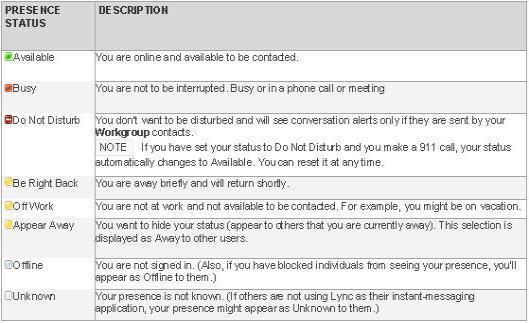 By default, your presence is linked to your own personal Outlook calendar. If you have a meeting scheduled then your presence will automatically change to 'In A Meeting' or if you take a phone/video call then it will change to 'In A Call'. You can override these settings if you choose and manually pick your presence.