Our WiFi networks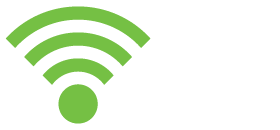 Available networks
When you connect a wireless device to our WiFi on campus, you'll see two options.

How to connect to the University's Wifi network (Eduroam)
On your device select to connect to the Wi-Fi network eduroam
The domain should be: hud.ac.uk
Enter your email address when prompted for username/identity e.g. a.other@hud.ac.uk
The password should be your normal University password
Click Connect
Accept the certificate if requested
You should now be connected
Information about eduroam
Wireless network for Huddersfield University students/staff and student/staff visitors from other Higher Education institutions.
Further information about eduroam is available from the eduroam website. There is a comprehensive first time user checklist and a list of sites where you can use eduroam.
Please note that by using the eduroam service all users must agree to abide by both the acceptable use policy of the participating academic site they are visiting and the eduroam UK policy.
‌‌‌‌Uni-WiFi
Students and staff should use Eduroam where possible. See tab above.
Eduroam now offers all the services of Uni-WiFi, but with the advantage of coverage across a wide number of other University's and NHS sites.
How to log onto Uni-WiFi
Uni-WiFi broadcasts its network name (SSID), but you will need to set the security settings.
When you have selected Uni-WiFi, and are asked what sort of security to use, choose WPA2 Enterprise.
Encryption type is AES
Authentication method is Microsoft Protected EAP (PEAP)
Log in with your usual University username and password.
If you are prompted to accept a security certificate, do so.
Note that some older devices do not support WPA2 enterprise and therefore cannot connect.
For detailed guides, use the following links:
Windows7 PCs: Uni_WiFi_Windows7
Windows10 tablets and PCs: Uni_WiFi_Windows10
Macs:‌ Uni_wifi_mac guide
Android devices: Uni-Wifi-Android
iPhones and iPads: Uni_Wifi_iphone guide
Download Quo Vadis Root Certificate: Quo Vadis Root Certificate
Conditions of Use
When using this service, even if it is with your own device, you are subject to and expected to comply with the Computing Regulations PDF .
Unable to login to Wi-Fi?

For Eduroam, please enter your username like <username>@hud.ac.uk, and your normal University password. This is not the same as your email address e.g. U123456@unimail.hud.ac.uk is not valid.
or UniWiFi, please just enter your normal University username and password.
Make sure your account is not disabled or locked out.



What additional settings are required to connect to Wi-Fi?

Network Authentication should be WPA2.
Data encryption should be AES
EAP type should be Protected EAP (PEAP)
Any setting to 'automatically use my windows login name' should be de-selected so that a login prompt is received
If offered, the 'Quo Vadis Root' certificate should be accepted.



Can I use an App to automatically configure Eduroam?

On the device, browse to eduroam Configuration Assistant .
Click on 'Click here to download your eduroam installer'.
Select 'University of Huddersfield' from the organisation list.
Select 'Download your eduroam installer' for your device.
Run the installer to automatically configure eduroam for your device.