Funding Opportunities Blog
Most of the opportunities on these pages have been sourced from our Research Professional subscription. They are only to be used by University of Huddersfield staff.
If you want to do more specific searches, click here.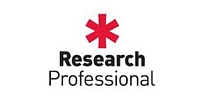 On these pages, there are usually about 250 opportunities with the latest ones added at the top. Each week about 10% of items are replaced with newly added ones.
You can see a digest for your school by selecting it below:
All current news