Funding Opportunities Blog
Most of the opportunities on these pages have been sourced from our Research Professional subscription. They are only to be used by University of Huddersfield staff.
If you want to do more specific searches, click here.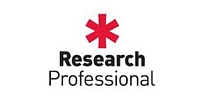 On these pages, there are usually about 250 opportunities with the latest ones added at the top. Each week about 10% of items are replaced with newly added ones.
You can see a digest for your school by selecting it below:
All current news

This story published on Wednesday 6 May 2020
The Engineering and Physical Sciences Research Council invites standard research proposals under its manufacturing the future challenge theme. This supports investigator-led research from the breadth of the engineering and physical sciences research community that addresses key challenges in UK manufacturing.

This story published on Tuesday 31 March 2020
UK Research and Innovation invites applications for its open call for research and innovation ideas to address COVID-19. This supports short-term projects addressing and mitigating the health, social, economic and environmental impacts of the COVID-19 outbreak.

This story published on Tuesday 11 February 2020
UKRI invites letters of intent for their research centre of excellence in protecting citizens online. This enables the establishment of a research centre of excellence which will explore holistic approaches to the development of privacy-enhancing technologies and the implications of their use in addressing the issue of protecting citizens online.

This story published on Wednesday 5 February 2020
Smart is the new name for Innovate UK's 'Open grant funding' programme. Innovate UK, part of UK Research and Innovation, is investing up to £25 million in the best game-changing and commercially viable innovative or disruptive ideas. All proposals must be business focused.

This story published on Monday 3 February 2020
ESRC invites applications for its research centres competition. This supports innovative new research addressing any major social and economic topic. Research centre funding is aimed at experienced research leaders who require longer-term or extended support for research groups or any related larger-scale projects.

This story published on Monday 3 February 2020
The Biotechnology and Biological Sciences Research Council, under the High Value Biorenewables Network's flexible fund, invites submissions for its enterprise fellowships. These enable an individual to pursue research ideas and translate them within the scope of the high value biorenewables network fund.

This story published on Tuesday 28 January 2020
The Academy of Marketing invites proposals for its teaching research and development grants. These support and encourage pedagogic research on evidence-based practices of innovative and effective learning, teaching and assessment methods related to marketing. Proposals should align with this year's theme of 'when you tire of marketing, you tire of life'.

This story published on Wednesday 22 January 2020
The Natural Environment Research Council invites applications for its global partnerships seedcorn fund. This enables UK environmental science researchers to establish new collaborations with international partners. Supported activities include programmes of exchange visits, scoping studies, proof of concept studies and workshops.

This story published on Wednesday 20 November 2019
The Arts and Humanities Research Council invites applications for the standard route of its leadership fellows scheme. This provides time for research leaders to undertake individual research alongside collaborative activities with a potentially transformative impact on their subject area and beyond.

This story published on Tuesday 1 October 2019
Loughborough University, through the modern energy cooking services programme, with support from the Department for International Development and Innovate UK's knowledge transfer network, invites applications for its call on modern energy cooking services – technology research innovation for international development.

This story published on Tuesday 20 August 2019
UK researchers and innovators will work with counterparts across the planet to tackle global challenges such as Ebola outbreaks, the impact of subpolar ocean currents on global climate, and the effect of Artificial Intelligence (AI) on society and individuals' happiness and wellbeing following a major funding announcement.